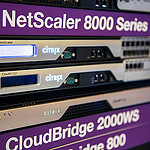 I'll be at Citrix Summit 2015 next week in Las Vegas in an attempt to do some real life networking and also pass my networking certification in Citrix Netscaler 10.5.
This is my first trip to Vegas, so it should be loads of fun!
I'd really love to meet up with anyone who is able to provide a work shadowing or volunteer opportunity in San Francisco while I'm there from February to May. I'd also love to chat to anyone about their experiences integrating XenMobile and Sharefile through Netscaler.
If you're heading to the con you can find me through the Summit Mobile app (android) (iphone) by searching for Mike Brown or hit me up via Linkedin.